If you are looking for truly inclusive and wheelchair-accessible destinations, where you can unwind and fully enjoy everything, here are ten of the best places in the U.S. From accessible beaches to busy cities and unexpected gems, there is a destination for anyone on this list.
Thanks to the Americans with Disabilities Act (ADA), which was enacted in 1990 by then-President George H.W. Bush, the United States of America is now one of the most wheelchair-friendly countries in the world. Thankfully, there are rules and regulations that ensure at least some degree of accessibility, but the level of accessibility does vary from place to place. Many destinations only do the bare minimum of what the ADA suggests, but others go above and beyond.
If you are looking for truly inclusive and wheelchair-accessible destinations, where you can unwind and fully enjoy everything, the ten places below are some of the best in the U.S. From accessible beaches to busy cities and unexpected gems, there is a destination for anyone on this list. Here are ten of the most wheelchair-friendly destinations in the United States, listed in alphabetical order.
Gulf Shores and Orange Beach, Alabama
Ten years ago, I would've never expected a destination in Alabama to make a list of most accessible places, but times have certainly changed… in a good way! The Alabama Gulf Coast towns of Gulf Shores and Orange Beach are phenomenally wheelchair accessible. Within the past few years, they have added beach access mats to public beaches, giving wheelchair users the ability to stay in their wheelchair while rolling on the sand, and both manual and motorized beach wheelchairs are available to rent from a couple of different companies (Beach Power Rentals and Beach'N Buggys) as well.
Aside from the gorgeous beaches, there are plenty of other sights to see. One of my personal favorites is Gulf State Park. This park has campgrounds and over 28 miles of paved trail on the Hugh S. Branyon Backcountry Trail. From the fully accessible trail, you can see an abundance of flora, fauna, and animals, including the notorious gator named Lefty. Gulf State Park is a fun place to enjoy the outdoors on a nice day.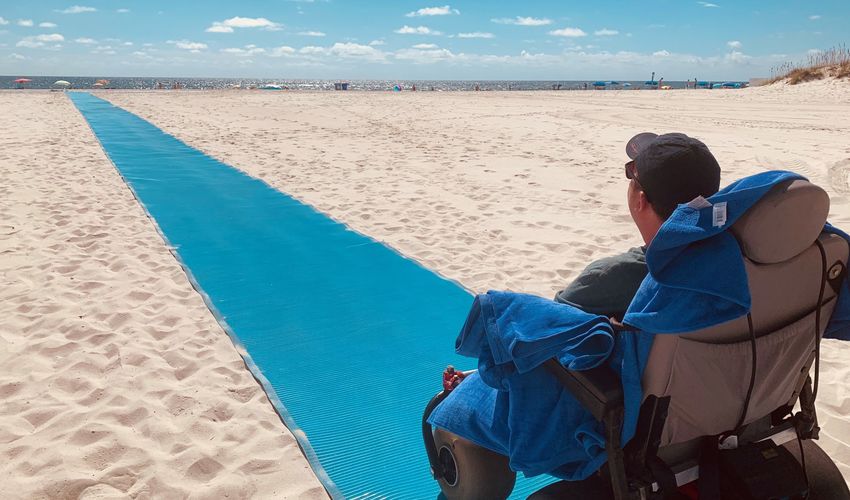 Honolulu, Hawaii
If you're looking for the ultimate tropical destination in the U.S., look no further than Hawaii, of course. While all of the Hawaiian Islands are worth exploring and have many accessible things to do, the island of Oahu and the capital city of Honolulu is a great place to base yourself on any visit. It's also the most wheelchair-accessible Hawaiian city, thanks to it being the capital and most populated.
Some of Oahu's best beaches have amphibious beach wheelchairs available, so wheelchair users can easily roll on the sandy beaches and then get into the water to cool off. You can find the beach wheelchairs and beach access mats at Sans Souci Beach, Ala Moana Beach Park, and Kailua Beach, all located on Oahu.
Key West, Florida
Key West, and the Florida Keys in general, is an oasis for travelers wanting warm weather, cold drinks, and accessible things to do year-round. Key West is one of the easiest cities in the world to walk/roll, due to its small size. You can easily roll the entirety of Duval Street, eat delicious key lime pie, and watch the nation's best sunset at Mallory Square within the span of a few hours. There are curb cuts at street crossings and most attractions are completely wheelchair accessible.
Less than a five-minute drive from all of the action on Duval Street is Fort Zachary Taylor Historic State Park. It has accessible beaches with free beach wheelchairs available on a first-come, first-served basis, a fort that is mostly accessible, and several hiking trails. If you're looking to get away from the fun, but oftentimes overwhelmingness, of downtown Key West, Fort Zachary Taylor is one of the best and most accessible outdoor sights to visit.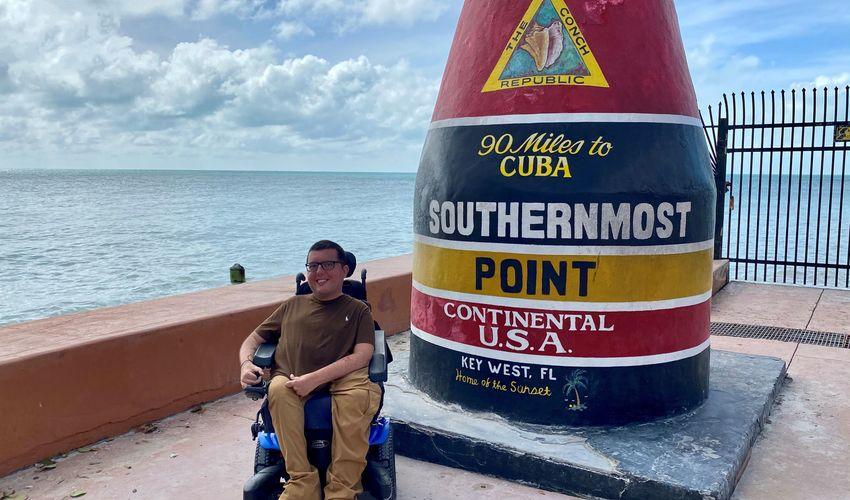 Las Vegas, Nevada
There is often a consensus among wheelchair users that Las Vegas is the most accessible city in America. I would definitely agree that it is one of, if not the, most wheelchair-friendly. Why? Well, Las Vegas has plenty of wheelchair-accessible taxis and a fully accessible metro, so it's incredibly easy to get around the city. Also, all casinos and popular attractions are accessible, including the High Roller Ferris wheel, which is one of my favorites.
Another great thing about Las Vegas is its proximity to iconic sights such as Hoover Dam and even the Grand Canyon. Several companies offer accessible day trips to both attractions, but to experience them with no rush, I'd recommend driving in an accessible van or RV for an epic road trip. The Hoover Dam is less than an hour's drive from Las Vegas and the West Rim of the Grand Canyon is less than three hours away. Whether you want to do a day trip or something a bit longer, Las Vegas is a perfect city to start from or base yourself.
Park City, Utah
While most people may stay in Salt Lake City, I think that the neighboring city of Park City is a beautiful destination for wheelchair users. Downtown Park City is easily navigable for wheelchair users and if you're looking for an accessible adventure, multiple options are available from the National Ability Center in Park City. You can enjoy horseback riding, waterskiing, cycling, mountain climbing, and more thanks to adaptive innovations by the National Ability Center.
Utah is famous for its plethora of national parks and many are within driving distance of Park City. Within three to five hours, you can be in Arches National Park, Capitol Reef National Park, Bryce Canyon National Park, Zion National Park, or even Yellowstone National Park. Each park offers accessible trails and unbelievable sights to see. These are some of the greatest national parks in the country and Park City is in a good location to start exploring them from.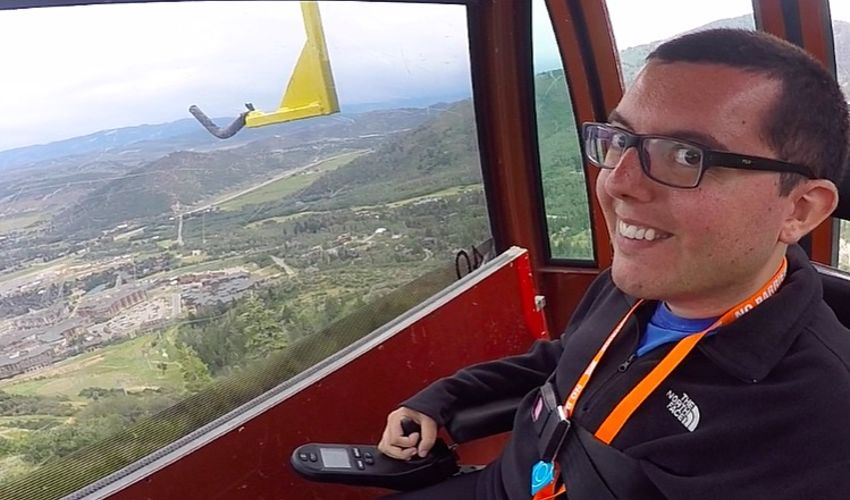 San Antonio, Texas
The state of Texas has multiple cities that are great for wheelchair users, but if I had to only pick one, the city of San Antonio stands out above the rest. Notable San Antonio points of interest like the Alamo and Riverwalk are wheelchair-friendly. There are even accessible boats, so you can cruise the Riverwalk and remain in your own wheelchair throughout the ride.
What makes San Antonio really stand out as an accessible destination, however, is the fact that it's home to Morgan's Wonderland and Morgan's Inspiration Island. Morgan's Wonderland is the world's first fully accessible theme park, meaning that literally, every ride is wheelchair accessible. Morgan's Inspiration Island is a fully accessible water park and located right beside the theme park. Accessible changing rooms and air-powered wheelchairs are available so that all visitors can enjoy a fun day splashing around.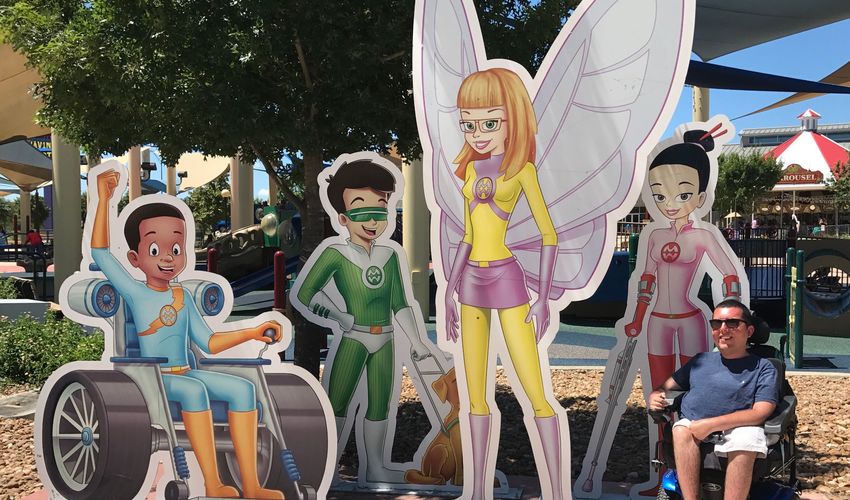 San Francisco, California
Like Texas, the state of California is home to numerous destinations that are worthy of visiting, but San Francisco is truly a place that everyone needs to see at least once. Rolling across the Golden Gate Bridge is a must-do, as well as visiting Alcatraz Island. There is a wheelchair-accessible ferry to get to Alcatraz and you should have no problems checking out the infamous prison.
There is so much to do in San Francisco that you could stay busy within the city limits for weeks, but if you want, there are some fantastic outdoor attractions that are just a short drive away as well. To see the giant redwoods, head to Muir Woods. There are accessible trails that go through the redwood forest. Or if you want to spend some time on the California coast, go to Point Reyes National Seashore. It is just north of San Francisco and has over 150 miles of hiking trails, some of which are accessible. You'll also see an abundance of flora and fauna, and maybe even some elk if you get lucky.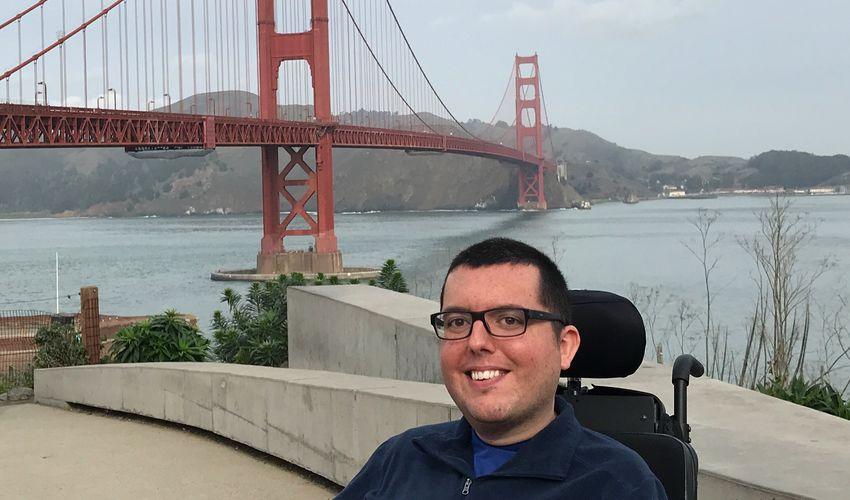 Seattle, Washington
The Pacific Northwest is one of the most stunning areas in the United States and is home to remarkable destinations such as Portland, Oregon (a close runner-up to this "top ten list"), and Seattle, Washington. Seattle attractions like the Space Needle and Pike Place Market are wheelchair-friendly. There are also accessible transportation options for getting around the city, but the great outdoors is where the Pacific Northwest really shines.
Olympic National Park is less than three hours from Seattle and certainly deserves at least a day trip. There are several campgrounds within the park, accessible beaches, and accessible trails. Madison Falls Trail is paved and leads to a great view of a 60-foot waterfall, but there are a variety of other wheelchair-accessible trails as well. Within a lot of national parks, you're lucky to find one accessible trail, but Olympic National Park has quite a few, which is what makes it one of the best in the country for wheelchair users.
St. Augustine, Florida
As the oldest city in the U.S., you probably would not expect St. Augustine to be very wheelchair accessible, but that is far from the truth. There are a variety of attractions in St. Augustine, Florida that are wheelchair accessible. Some of my favorites include the St. Augustine Alligator Farm, the Fountain of Youth Archaeological Park, and the Castillo de San Marcos National Monument. It's fun to just wander the smooth pedestrian streets and alleyways in downtown as well.
By now, you can probably recognize that I'm a big fan of the outdoors, right? While in St. Augustine, one of the best outdoor spots to visit is Anastasia State Park. Anastasia State Park has accessible campsites with concrete pads, elevated boardwalks and access mats to the beach, complimentary beach wheelchairs, and plenty of picnic facilities. It's a wheelchair-friendly state park that offers something for everyone.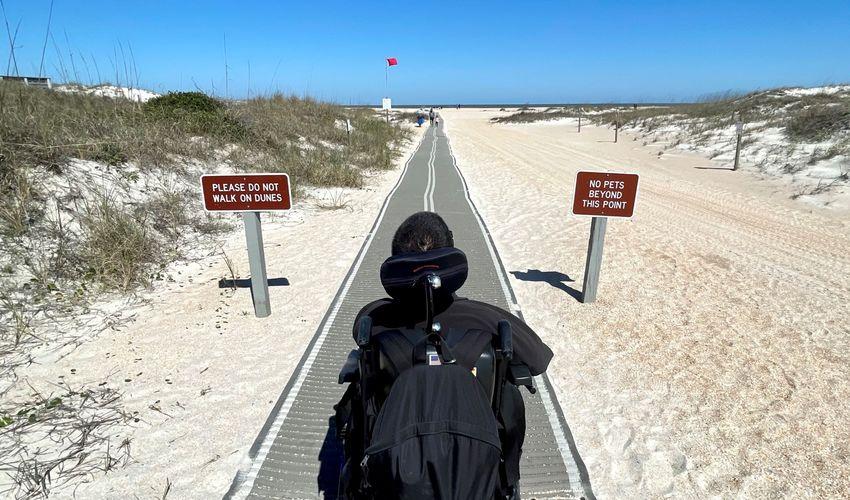 Washington, DC
Being the nation's capital and the city where the Americans with Disabilities Act was signed into law, Washington, DC is fantastically accessible. Nearly every single attraction, shop, and restaurant is wheelchair accessible, including all of the Smithsonian museums, the Capitol Building, the Washington Monument, and other famous landmarks. The metro is the easiest mode of transportation for wheelchair users to use in DC. Rolling onto the metro is smooth and elevators make getting underground a simple and accessible process.
Just an hour and a half away from DC is one of the East Coast's most beautiful national parks, Shenandoah. Shenandoah National Park is a nature-lover's paradise and has wheelchair-accessible trails, including Limberlost Trail and Rose River Trail. Both trails are smooth and offer stunning views of the landscapes.
The ten destinations above offer some of the best of what America has to offer. They are by no means the only destinations worth visiting as a wheelchair user, but they are great places to start your explorations. The only question is which one will you visit first