There is an abundance of flat, paved trails in the Salt Lake Valley that are both a short drive from metropolitan areas and provide enough wild scenery to experience nature.
Bridal Veil Falls Trail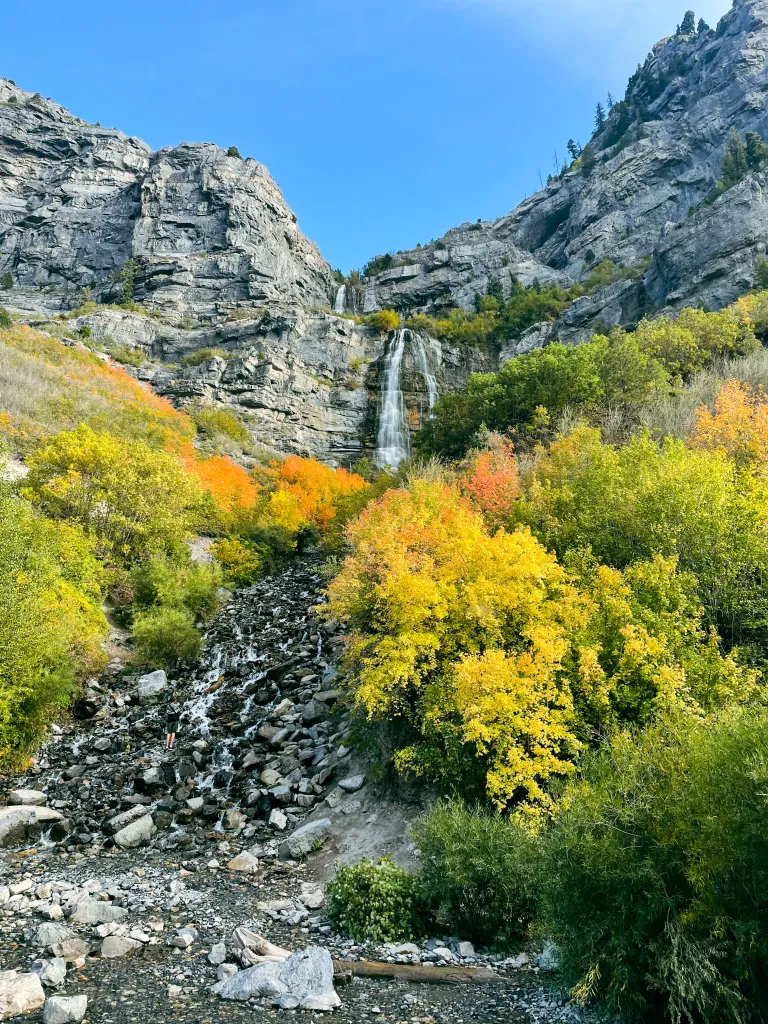 Location: Provo Canyon, UT
Length: 1.4 miles
This trail is paved and leads to an easily accessible waterfall viewing area. This trail will likely be navigable for most wheelchairs/mobility equipment or stroller users.
2. Silver Lake Loop Trail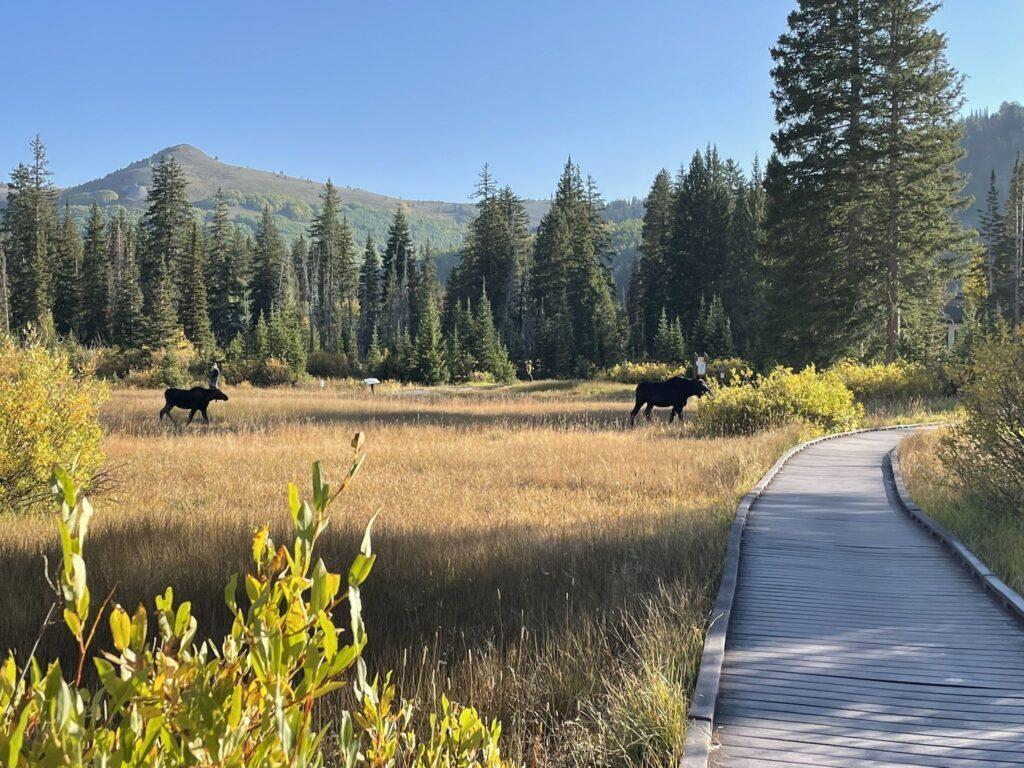 Location: Big Cottonwood Canyon, UT
Length: 1 mile loop
This trail is so beautiful to visit anytime of year, though not as accessible in winter. The trail surface is a wooden boardwalk (with edge barriers) or rocky dirt, and typically at least 4 feet wide. The most accessible portion of the trail is the first 0.3 miles heading clockwise. trail is 1/2 boardwalk, 1/4 gravel and 1/2 dirt trail. Go in the early morning or weeknights for better parking and to avoid the crowds. Moose sometimes present!
3. Cascade Springs Interpretive Trail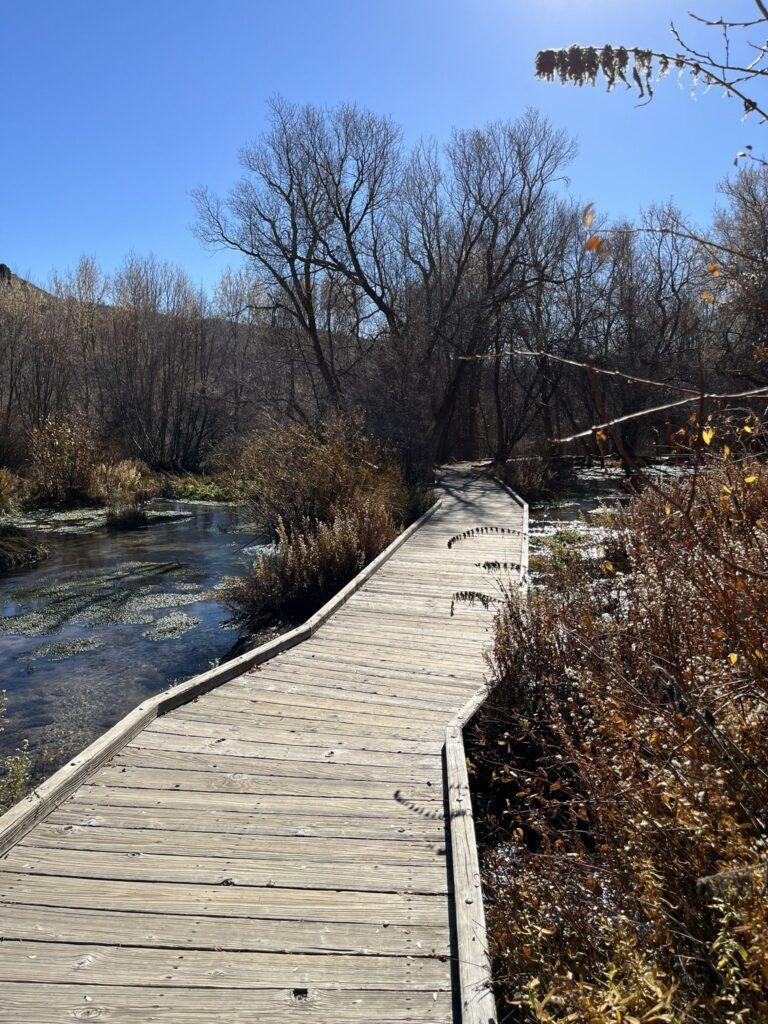 Location: Midway, UT
Length: 0.8 mile loop
This trail has a lot of beautiful springs and is a favorite for most during the fall. This trail is fully paved, and the most accessible part is the first 0.5, with the trail getting steep and includes stairs past that. Deer, otters, beavers, and lots of birds, including wild turkey, can be seen on this trail. Interpretive signs about local flora and fauna line the boardwalk.
4. Little Confluence Nature Trail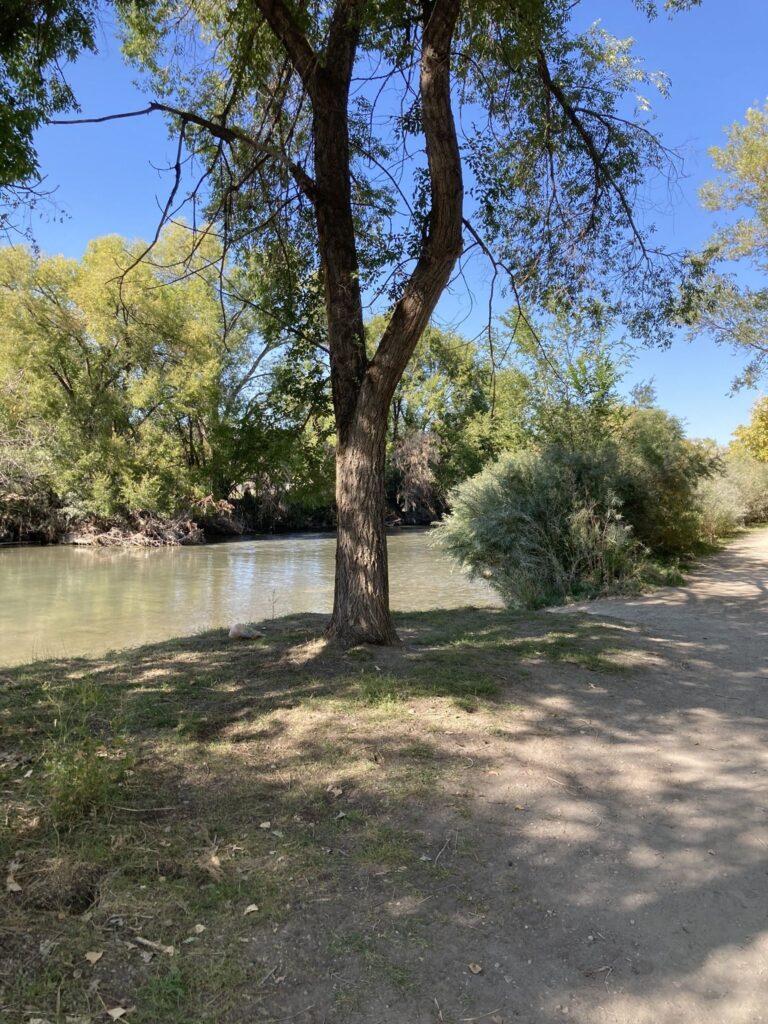 Location: Murray, UT
Length: 2.8 miles
The trail surface is paved asphalt, concrete, or a natural surface (dirt, roots, rocks, leaves). It is typically at least 4 feet wide. The most accessible portion of the trail is the paved portion in the first about 0.2 miles when going west. The whole trail is estimated to be in the gentle (3% or less) grade category. All-terrain tires or motorized equipment may be needed for the surface type after about 0.2 miles.
Tip: Go early in the morning during the summer when it is cooler because this trail is only somewhat shaded.
5. Jordan River Parkway Trail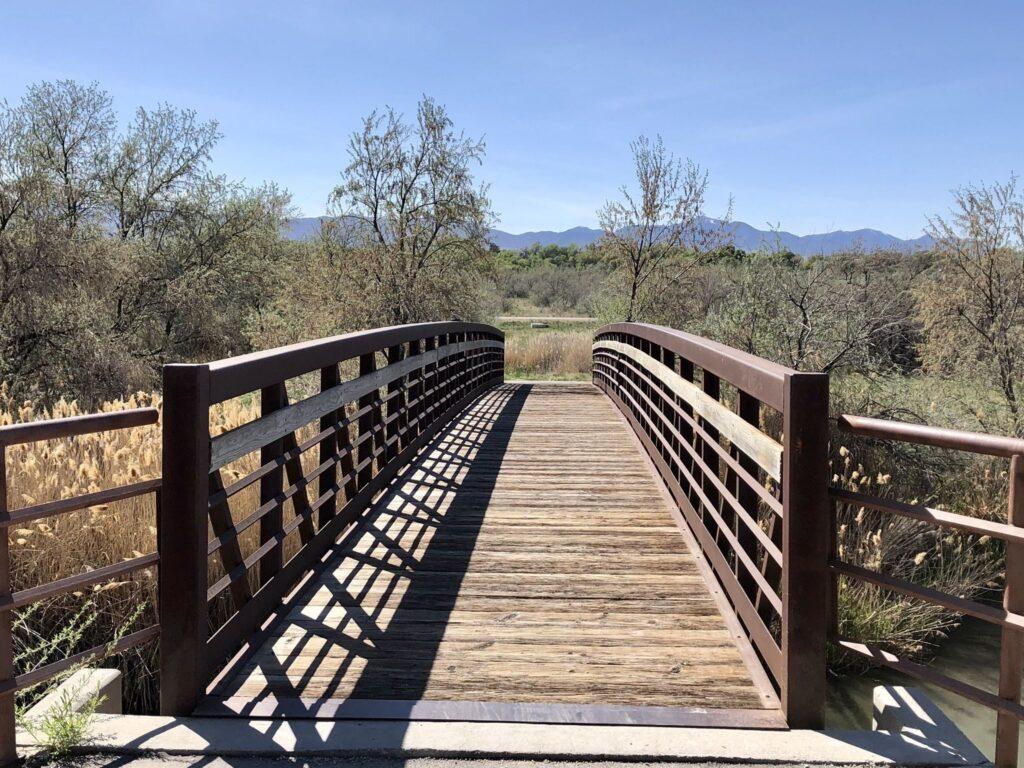 Location: South Jordan ,UT
Length: 7.9 miles
This trail is paved and since its next to a river has many ducks for little ones to watch.  My toddler was saying ducks the whole day down the trail.  There are several parts of this trail in Utah up north and south. We explored the north part in South Jordan. This is a great trail for all abilities.