PARK CITY, Utah – Some of the fastest skiers in the world are competing in the National Ability Center's 32nd Annual Huntsman Cup World Para Alpine Ski Races in Park City for their chance at the 2022 Paralympic Games, and their shared experiences run deeper than the competition.
"I got into Paralympic sports through a therapist. It was right after I had broken my back in a four-wheeler accident," said multiple gold medalist Andrew Kurka.
At one time he had other plans. So did fellow U.S. Alpine Ski teammate Ravi Drugan.
"I was hit by a train when I was bout 14 years old," Drugan explained. "About three years after that my mom and dad got me involved in adaptive skiing with Oregon Adaptive Sports."
Neither Kurka nor Drugan asked for what got them to the Park City competition, but they did not let life's unexpected turns stop them either.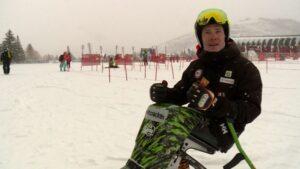 .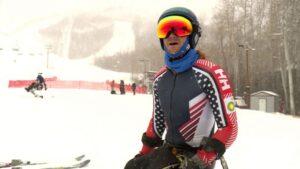 .
"My physical therapist took me skiing and she was like, 'Hey you've got to try this' and I was like, 'You know skiing is for pansies. I'm never going to do that,'" Kurka said.
However, in this sport, they all found something similar.
"I was a wrestler at the time and then now, they look at me," Kurka laughed. "I ski a lot and I really love it."
He added, "You know, we're able to adapt and we're able to compete no matter what."
He said these events are all about helping others who have been through similar life challenges, like Rob Enigel, who is trying for a future spot on that U.S. team.
"I did horrible, I crashed. I just got a new mono-ski a couple of days ago, so I'm really playing with the fit mit and straps and shock settings, and just kind of being used to it," Enigel said.
That's OK. He has learned from others that he gets a chance to try again Thursday.
They all have a common goal — showing their determination and leaving a common impression.
"There's no bad vibes because we're all friends and we're all here," Kurka said.
The Huntsman Cup continues through Friday.