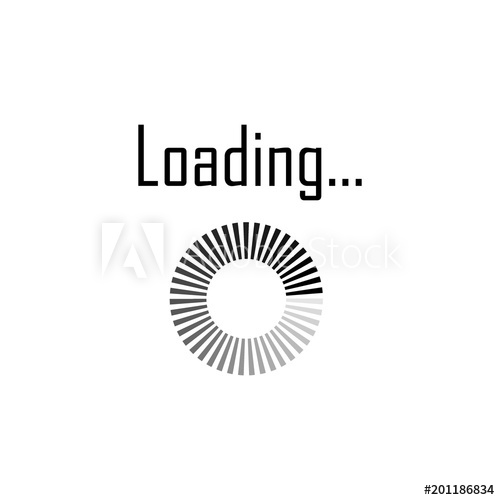 COLORADO SPRINGS, Colo. — The last two days kept Team USA winter Olympic sports athletes busy discussing their past, present, and future trials, tribulations, hopes, and dreams in a Team Beijing 2022 Olympic Media Summit. The Virtual event had groupings of two, three, or four athletes ranging from Olympic hopefuls to four-time Olympians. Legendary snowboarder Shaun White, however, was the only one to garner a solo Summit appearance. The thirty five- year old, three-time Olympic gold medalist extemporaneously answered all manner of media questions but one answer in particular touted a Park City venue.
White, who admits he felt like his winter Olympic career had come to a satisfactory, organic end until he learned that skateboarding, his other sport passion, was debuting in the Tokyo 2020 Games. He would have loved to have represented Team USA in Japan, but alas, that opportunity didn't come to fruition. What else does a global superstar athlete do then when one window closes, he opens the door back up to try to make the Beijing 2022 Winter Olympics in snowboarding, again. Woodward's halfpipe is one of the only ones in the world that is dug into the earth as opposed to constructed out of snow on top of the ground.
One question White was asked was in what place the world he's able to find the elite caliber of snowboard halfpipe that provides him the consistent, reliable level of high-performance shredding to try out, repeat, and perfect his signature tricks and be able to feel safe in going his brand of huge. "Woodward Park City" was his answer. This, from a man who simply has to point, to any corner of the globe, and halfpipes could appear and be customized to his every want and need. Even considering all that, Woodward is his go-to.
The remainder of the two-day Beijing 2022 United States Olympic and Paralympic Committee (USOPC) Media Summit was occupied by at least one athlete from every winter Olympic and Paralympic sport. Being a wholely virtual event, 75% of the athletes videoed in from international hotel rooms which were, from the looks of it, glimpsing into their less-than-glamorous, daily, behind-the-scenes lifestyle, two maybe three-star variety. Mostly an extremely professional event, the media summit's wasn't lacking in lighter moments like two-time Olympic gold medal-winning freestyle skier David Wise who offered viewers a disclaimer that his "rowdy roommates" may be unpredictable and within minutes, as forewarned, the party atmosphere from the adjacent room momentarily spilled through the door of his live shot.
Park City's Colby Stevenson was in a little more spacious setting as he videoed in from the Center of Excellence, the US Ski and Snowboard hometown headquarters. He and a teammate joked when asked to hypothetically opine on where the Big Air event should be held if the Olympics came back to Park City since it's been added to the program since 2002. They laughed saying how totally epic it would be to have it not necessarily at the obvious choice of Park City Mountain but instead on the 120-meter big hill nordic ski jump at the Utah Olympic Park. Paralympic snowboarder Keith Gabel, whose from Ogden, discussed how his trajectory through the international competition dream began at Park City's National Ability Center.
Having fun on snow and ice is serious business so, USOPC leadership teams from the medical, mental health, travel logistics, and camps/comps departments answered any and all questions regarding human rights violations in China, climate change, the COVID playbook, athletes speaking out on issues they feel passionate about, Olympics sans spectators from the States, and Salt Lake City's Olympic/Paralympic bid to host the 2030 or 2034 Games.
Although Salt Lake City Bid Committee delegates and USOPC counterparts will be traveling to the International Olympic Committee (IOC) in Europe next month, an announcement is not necessarily imminent regarding which city may be named the host of the 2030 Games. They express elevated hopes in Salt Lake City's ideally inevitability of a repeat of 2002.
The USOPC staff and Board leadership mentioned many times how Tokyo 2020 was a learning experience of how to do all the Olympics stuff during a pandemic and that Beijing 2022 athletes will benefit from getting to read their puts. One notable answer was that they'll bake-in to China an aspect conspicuously absent in Japan which was when an athlete performs particularly well, their teams are their family and friends in the moment so celebrations and acknowledgments of the wins need to hold space within the COVID bubble to keep everyone's spirits up.
Athletes were frequently asked about their views on climate issues. Many of them who were actually in Europe said that certainly they aren't scientists but they are having hourly observations of, as they put it, large ice chunks breaking off of the glacier they train on in Switzerland and melting away right before their eyes.
Something that every athlete asked about what this time-period of COVID has been like in their life, said that being away from their sport made them not revel in rest or relaxation from their sports, instead, the months away from their sport RELIT THE FIRE WITHIN them to continue their Olympic journey.
Multiple participants in the Summit were videoing in from Park City while training and competing at Soldier Hollow (SOHO), Midways own Olympic Venue. This weekend, October 23 and 24, the public is invited to watch them compete including Team USA'a cross-country rock star gold medalist Jessie Diggins and her teammates alongside the US Biathlon team including former nordic combined athlete Tara Gherety-Moates. Those two women are single-handedly breaking barriers in previously-held gender sports milestones. Want a chance to shoot one of those biathlon air weapons? Here's your shot, click here for more information on the Schutzenski Festival.