How The National Ability Center Helped One Skier Stick the Course
Chris Biggins is an expert at turning challenges into triumphs. As an adaptive alpine skier on the National Ability Center's High Performance team, he is training diligently in hopes of qualifying for the U.S. Paralympic Ski Team and competing in the 2022 Games. We recently caught up with Chris about his pre-race routine, his ski racing goals, and what his gear closet looks like these days.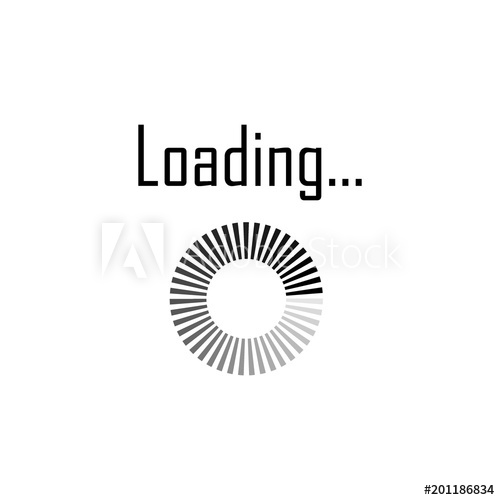 How did you discover your love for skiing and what inspired you to start racing?
My love for skiing began as a child. My family took many trips to Vermont, a nine-hour drive from our home in Maryland. I may not have been a great skier, but I always had a blast. When I was a freshman in high school I had surgery to help prevent cerebral palsy-related injuries in my right foot. This surgery realigned my foot to its standard position, improving my skiing abilities immensely—I was no longer limited to ski "pizza" and could now naturally "french fry."
Not only did this make skiing more enjoyable, it eventually led to racing. During college, I started searching for ways to compete in the Sochi Paralympics. I went to the Hartford Ski Spectacular in 2014 and met coaches from the NAC. After that camp, I decided to seriously pursue ski racing and moved to Park City, Utah for the winter. My one-week trip to that camp turned into a three-month journey into the world of racing; I've loved racing and the pursuit of improvement ever since.
What does preparation for competition look like? Do you have a routine or anything you do each time, say, for luck?
I prepare for races just as I prepare for any normal training day. I try to train like I race and race like I train, so that it all feels comfortable. Each race day comes with extra intensity and nerves, but my mission is to block out those external impulses and just ski like I know how.
A standard race day begins with a light workout and stretching in the morning. Then, I travel to the race venue and dress with a mission to stay warm until the race begins. My one quirky routine is to take a warm-up run as close as I can to my start time. Most racers wait in the starting area before their turn to go, but I prefer to ski all the way up to the last minute (my coaches may get stressed sometimes that I will miss my start), so that I am warm and ready to go.
How long have you been racing with your current coach and team? What does that relationship look like?
I've been racing with the National Ability Center since December 2014, with two head coaches and many assistant coaches. My first coach was Tom Lund, who introduced me to the racing world and helped grow my love for the sport.
My current coach, Erik Leirfallom, started during the 2016-17 season and has been our fantastic head coach ever since. Erik and I are great friends and both very motivated people. He understands how hard to push me and what works best for all of us on the NAC team. Erik puts his heart and soul into coaching and in return we try to give him our very best every day. We are lucky to have Erik and all of our great assistant coaches by our side.
What are some of your short- and long-term goals for ski racing? What are your 2022 Paralympics aspirations?
My short-term goal is to improve my race times compared to my competitors. In order to make the U.S. team for the 2022 Games, I'll need major time improvements to show the coaches that I have what it takes to qualify. Only the best athletes get the coveted invitation, so I need to be at the top of my game. I've put everything I have into making the team, and 2022 is my last chance.
Who in your life has been your biggest inspiration?
The teammates I've skied with the longest. Andrew Haraghey, Santi Vega, Ravi Drugan, and Saylor O'Brien have worked incredibly hard for years to get to where they are now. I have been able to see them battle injuries and countless setbacks over the years. It's easy to go the extra mile in training with teammates like them by your side every day.
As a motivational speaker, you probably know a thing or two about encouragement and advice. What is one thing you would tell your younger self?
To jump out of his comfort zone sooner. In the beginning of my career I was hampered by a fear of too much speed and feeling out of control. In racing, you need to push the limits of aggressiveness and approach speeds and forces that may seem out of control. I wish I had become comfortable skiing more aggressively in my first few years, so that I could have jumped that hurdle sooner.
When you're not skiing, what other outdoor pursuits do you enjoy to get out in nature?
My first sport/career is golf. I am a PGA teaching professional and compete in many able-bodied and disabled golf events every year. I love all sports and prefer to be outside as much as possible. Some other favorites are ski touring with my dog Hank, hiking, biking and just about every team sport when there's a group to play with.
What are the three favorite items currently hanging in your gear closet?
First, my NAC team ski jacket is a top favorite. Backcountry generously donated a ton of gear for us and our team wears it proudly. Most of my favorite memories on the mountain were made while wearing that jacket.
Next, my helmet is a favorite. I am very good at falling, and my helmet is always there to save the day and keep me protected.
Lastly, my ski boots, specially fitted for me by Matt Schiller. They're amazing! In order to ski at a high level, my boots needed to be modified in many ways to adapt to my physical limitations. With my ski boots, I can ski better than I walk.
Backcountry partners with the National Ability Center (NAC) around our shared mission of breaking down barriers to the outdoors. Based in Park City, Utah, the NAC empowers individuals of all abilities from across the globe through outdoor recreation. To support their work, we feature stories about adaptive athletes and serve as an outfitter of NAC athletes and guides.