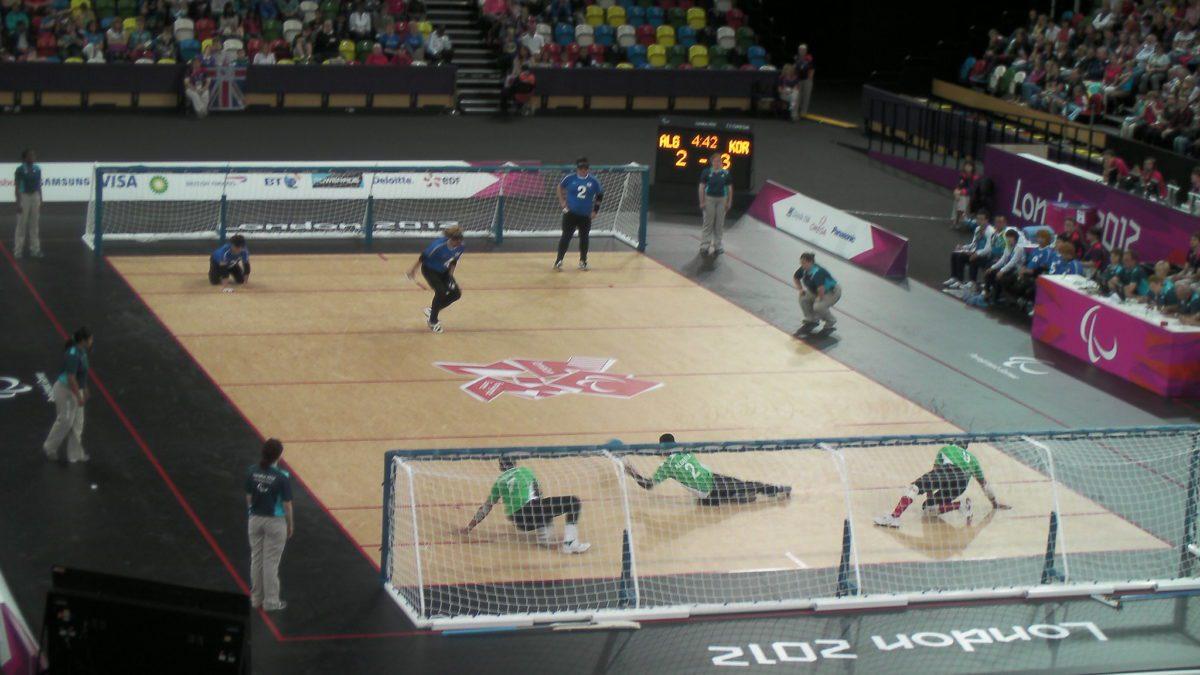 TOKYO, Japan. — When Maybai Huking, 24, was adopted from China at the age of two to be raised in Salt Lake City, she had no idea she would get to represent the United States in the Tokyo 2020 Paralympic Games. In their first women's goalball game in Tokyo, which had no spectators, no parents, Team USA beat Brazil 6 – 4.
Born with albinism, Huking is visually impaired, a fact that brought her family to seek out the activities that the Utah Foundation for the Blind and Visually Impaired. At age 13, she was already playing goalball. She studied psychology with human development and family studies at the University of Utah.
Goalball is a three v three game whereby all athletes wear an eye covering to even the playing field among the B1, B2, and B3 classification of visual impairment. They pitch a ball across the indoor court trying to score a goal with that ball rolling on the ground into the opponent's net. The goal itself is wide enough to accommodate any and all of the three teammates goaltending.
In an effort to block the ball which is pitched from the standing position, athletes dive horizontally onto the ground.
Huking's philosophy is, "If it does not challenge you, it will not change you."
The US women play Egypt on Friday in the preliminary rounds on the networks of NBC.
The United States Olympic and Paralympic Committee (USOPC) Team USA, Women's Goalball Team, with Huking's help, won a bronze medal in the Rio 2016 Paralympic Games.
The Utah Foundation for the Blind (UFB) in Riverton works closely with the National Ability Center (NAC) in Park City. The nonprofit NAC is holding a fundraising event this weekend open for able-bodied athletes and athletes with disabilities to participate. The annual Summit Challenge cycling event will take place this Saturday, August 28, from 7 a.m. to 4 p.m. starting at the NAC Ranch and going through Summit and Wasatch counties. They offer rides of 1-Mile (Discovery Loop), 16-Miles, 25-Miles, 50-Miles, 80-Miles, and 100-Miles. Click here to register, volunteer and/or donate.