Welcome to the National Ability Center! For over 38 years, we have been committed to serving our non-profit mission, providing a safe, inclusive, and uplifting environment for people with disabilities. We are proud to offer a place where individuals can practice and develop their individual goals and life-long skills, and cultivate independence and self-advocacy.
We believe everyone should be able to thrive and experience the joy of recreation. We not only work to support individuals with disabilities through adaptive recreation, but we also live our brand outside of work. Recreation is not just a job for us; it's a way of life.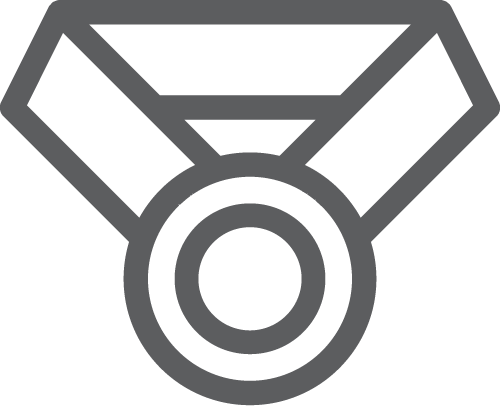 At NAC we are driven by a powerful belief: a disability should never stand in the way of living a vibrant, active, and fulfilling life. We refuse to accept a world where barriers and exclusion prevent individuals with disabilities from accessing recreational opportunities and experiencing the joy of full participation.
Too often, people with disabilities experience a lack of accessibility to recreational opportunities while facing discrimination and exclusion. Our why is rooted in the desire to bridge this gap, shatter misconceptions, and challenge the perception of limitations. We firmly believe that regardless of ability, every person deserves the opportunity to explore, learn, and grow.
The National Ability Center is located in the beautiful destination of Park City, Utah, just 40 mins from Salt Lake City International Airport. Nestled on 26 acres, aptly called "The Ranch," you can experience the wild yet surprisingly accessible nature of Utah just outside our doors. We also operate from a basecamp in scenic Moab, which offers even more adventure opportunities like day and overnight whitewater rafting trips.
The NAC is where participants awaken to boundless possibilities, where everyone can challenge their abilities and achieve their personal best.
Martha Ham, the founder of Splore and Ken Sleight Expeditions, host the first accessible rafting trip on theGreen River setting the foundation of Splore.
Under Martha Ham's leadership, Splore is registered as a non-profit. Splore soon acquires coveted commercial permits on Uinta-Wasatch-Cache National Forest Land and sections of Colorado and Green River.
Meeche White and Pete Badewitz, a Vietnam Veteran, start Park City Handicapped Sports Association (PCHSA) – now the National Ability Center, from their home. A grant from the Disabled American Veterans of Utah funded ski lessons for veterans at the base of Park City Mountain.
Meeche serves as Chief of Race for the International Special Olympics Winter Games Alpine Venue in Park City.
Park City Handicapped Sports moves its headquarters from Peter and Meeche's home to a small 300 sq. ft. office at the base of the Park City.
Park City Handicapped Sports Association hosts its first "Learn to Ski" event with instructor training followed by hands-on instruction for people with disabilities. Over three hundred people attend. The summer cycling program begins and the first outdoor camping trip is planned.
NAC hosts the first Huntsman Cup Alpine Ski Race and our Equestrian program begins.
Splore begins to offer year-round programing in Salt Lake that includes rock climbing, canoeing, and cross-country skiing.
Meeche takes a team of six Special Olympians to Schladming, Austria for participation in the International Special Olympic Winter Games Invitational. This is the first time in the history of Special Olympics that American athletes travel outside the United States of America.
Meeche goes to Austria with the Special Olympics team as Special Olympics Alpine Team USA Head Coach.
National Ability Center operation offices moves from the Resort Center to its current "temporary building" (the trailer) at the base of Park City Mountain Resort.
Meeche travels to Korea on an exchange program to teach disabled skiing.
26 acres of land are donated anonymously at Quinn's Junction on the eastern edge of Park City.
Meeche White travels to Toronto to serve as the advanced course technical delegate at the 1997 International Special Olympics Winter Games.
Splore expands, moving to a new location, increasing paid staff, and growing participant and community partner numbers.
Bronfman Family Recreation Center & Ranch dedication. National Ability Center headquarters moves to its current location.
Meeche White serves as the ADA Manager with the Salt Lake Organizing Committee in preparation for the 2002 Winter Olympic and Paralympic Games.
International outreach goes to Thailand after National Ability Center staff solicited input from schools for individuals with disabilities from countries around the world.
The National Ability Center bobsled team beats the Jamaican bobsled team.
After 23 successful years at the helm of the National Ability Center making her vision into a reality, co-founder, Meeche White, retires.
The National Ability Center Equestrian Program receives Premier Accreditation from the Professional Association of Therapeutic Horsemanship (P.A.T.H.)
18 National Ability Center Athletes compete at the Sochi, Russia Paralympic winter games.
No Barriers USA hosts its annual Summit in Park City, UT in partnership with the National Ability Center.
Splore celebrates 40 years of changing lives by challenging and expanding one's notion of ability through meaningful outdoor adventure.
Splore and the National Ability Center join forces, with Splore making up the adaptive outdoor adventure arm of the National Ability Center.
At the National Ability Center, we know that positive change requires passion, dedication, and commitment. That's why we are grateful for our extraordinary Board Members who have given so much of themselves to help us achieve our mission and vision. All board member positions are 100% volunteer. Their passion and dedication to our mission and vision drive them to see it through.
In collaboration with Clemson University, San Diego Diplomacy Council and Kids Play International, we promote social change for underserved youth – primarily those with disabilities – in Vietnam, Cambodia, Laos, Korea, Myanmar and Thailand, through a cooperative agreement with the U.S. Department of State, Bureau of Educational and Cultural Affairs.
This project, Adaptive Sports for Social Change (ASSC), provides sports trainings for youth, coaches and sports administrators that will help to establish sustainable life-changing sports programs.